Brightbox joins Ubuntu Certified Cloud programme as first European partner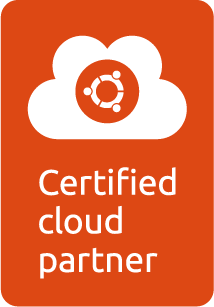 Today, we're really pleased to announce that we have joined the Ubuntu Certified Public Cloud programme, which means our Ubuntu cloud images are now officially certified by Canonical.
Brightbox is the first European partner to join the programme, placing us alongside such behemoths as AWS, HP, IBM and Azure.
We're long time fans of Ubuntu here at Brightbox and have had our metadata system integrated with the excellent cloud-init since day one, automatically installing SSH keys and allowing easy bootstrap control.
According to Canonical, Ubuntu is by far the most popular cloud operating system, with up to 70% of guests on leading public clouds. I think it's safe to say that, in terms of cloud operating systems, we backed the right horse! :)
With the new Certified Public Cloud programme, customers deploying Ubuntu workloads across certified cloud partners, such as Brightbox, are guaranteed to get a consistent and reliable experience out-of-the-box as well as the option of monitoring, management and enterprise support direct from Canonical.
To be certified by Canonical, cloud providers must implement unmodified Ubuntu cloud server images - which for Brightbox meant no changes were actually required since we've been auto-importing unmodified Ubuntu images via the "simple streams" feed for over 2 years. In fact, our engineering team worked directly with Canonical engineers at the time to develop it. The upshot of this is that existing Brightbox ubuntu cloud servers are effectively retroactively certified :)
Thanks to Canonical for the stamp of approval. There's never been a better time to run your Ubuntu images on Brightbox Cloud.
Why not spin up a Certified Ubuntu image right now? it takes just 30 seconds to boot a new cloud server!
If you're not already a customer, you can sign up in about 2 minutes and receive an automatic free £20 credit.