Getting IPv6 at home with Teredo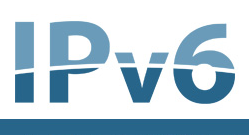 The race from IPv4 to IPv6 might be the slowest race in history, but it's on nevertheless and, despite some uncertainty, it seems clear that more and more users will be accessing the internet via IPv6.
All Brightbox cloud servers support native IPv6 connectivity, and can be directly accessed via IPv6 before an IPv4 Cloud IP is mapped to them (subject to your defined firewall policies, of course). Over the past few years many large sites such as Facebook and Google, have enabled IPv6 access, but the majority of home users cannot access them because their network-providers don't offer IPv6 connectivity as standard (though there are reports that the big UK ISPs have plans to roll out customer IPv6 trials in early 2015).
One of the most common ways of gaining IPv6 access is via 6to4. This works beautifully if you have a static IPv4 address, and the documentation is reasonably simple to understand. But this solution is more complex than it needs to be, it should be possible to easily gain access to the IPv6 internet and that's what the Teredo tunnelling does.
We've written three simple guides to getting a IPv6 tunnel up and running on Linux, Windows and Mac OSX so you can access your cloud servers quickly and conveniently!
If you're not already a customer, you can sign up in just a couple of minutes and have a IPv6 server up and running in less than 30 seconds! We're giving all new accounts a £20 credit so you can play around for free.