An API Client can be used to provide API access to a single account. API Clients are most useful when writing scripts, such as when you're writing Fog scripts or automating use of the command line interface.
You can create multiple API Clients, which allows you to selectively revoke access at a later date. For example, you might allocate an API Client for each script you create.
Generating API Clients
To generate a new API Client, click the settings button (the cog) in the sidebar and then the API Access link from the dropdown.
Then click Add New API Client. Choose a name for you to identify the API Client and click Save.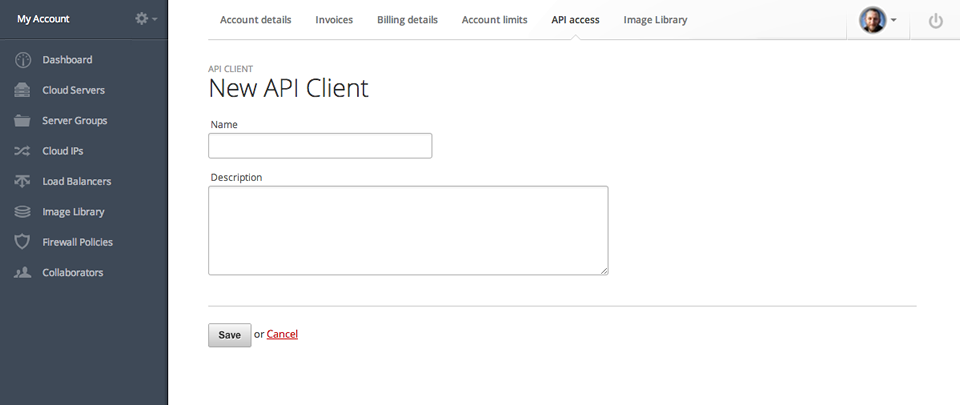 You're then shown the new API Client ID and randomly generated secret. The secret is shown at the top in the coloured bar and isn't stored - so you must note it down here before you leave the page.
If you lose this secret you cannot recover it, but you can generate a new one by clicking the Regenerate secret button.
Deleting API Clients
To delete an API client, just click Delete button in the API Clients list.
Due to the way OAuth authentication works, any sessions authenticated before you deleted an API Client can be valid for up to 2 hours.