Team Collaboration in Brightbox Cloud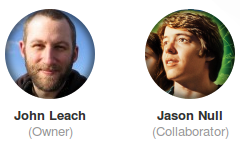 Managing cloud applications is rarely a one person project; there's often a team of people involved. Something is wrong if all the members of your team have to share one login to manage a critical part of your infrastructure.
We designed Brightbox Cloud from the ground-up with support for multiple users per account and the collaboration feature we're announcing today is the first fruit of that design.
Collaborators get full access to the resources of an account; cloud servers, load balancers, server images etc. And when anyone on the team creates a new cloud server, all collaborators' SSH keys are added to it.
This screencast gives you a taste of how it works and there are more details in the reference documentation.
You can start managing collaborations right away in Brightbox Manager and directly via the API. A new release of our command line interface with support for this is due very soon.
As ever, we've got big plans for improving collaboration over the next few months, including the ability to manage more granular permissions for different team members.
If you've not yet tried Brightbox Cloud, you can create an account now (it takes only a couple of minutes and with no on-going commitment).