Official certified images for Ubuntu Core Snappy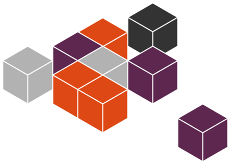 In December, Canonical released a new rendition of their distro called Ubuntu Core. It's kind of an Ubuntu-flavoured CoreOS, sporting transactional updates, docker support etc, but with an interesting new application installation system called Snappy.
We initially announced our original demo Ubuntu Core images on release day so that customers could start playing with it straight away, but we're pleased to say that our official Ubuntu Core images are now certified by Canonical (alongside our other offical Ubuntu images) as part of our Ubuntu Certified Cloud Provider partnership.
As with our other official Ubuntu images, we're automatically importing the releases directly, which means you get consistent and unadulterated Ubuntu Core images that you can trust.
Whether you're using the graphical Brightbox Manager or our command line tool, just search for snappy in the official Image list.
It's fully integrated into Brightbox Cloud, so the SSH keys of you and your team will be auto-installed on the ubuntu user account.
Remember that you need to explicitly enable SSH in Ubuntu Core at build time with some user metadata options, which you can enter in the text box on the the Advanced tab:
#cloud-config
snappy:
  ssh_enabled: True

Scott Moser has a few more details on how to get started with Snappy on his blog.
Get started now!
If you're not already a Brightbox customer you can get signed up in 2 minutes. We'll even apply an automatic £20 credit to get you started playing with Ubuntu Core Snappy.